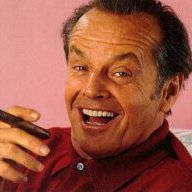 Contributor
Read Fastlane!
Read Unscripted!
Speedway Pass
User Power
Value/Post Ratio
144%
May 28, 2017
61
88
Hey guys,
Some of you will probably think this is ridiculous, and that's okay. Maybe it doesn't belong on this forum, or in this category, but I'm not sure what other category I'd put it in.
I'm deep in getting my first business off the ground. I work on it everyday after my shitty a$$ job. Will it make me a millionaire? No. Nor does it follow all of the five commandments, i.e.
CENTS
. But it will bring me to well over the six figure range, and that's a good enough start for now.
No I haven't made it an LLC, and no I don't have business cards. No action faking here.
Here come's the ridiculous part.
One of the main reasons I want to get super rich is to build a rich playboy lifestyle. Something in the same ballpark as Dan Bilzerian, Travers Beynon aka The Candyman, and Hugh Hefner.
By the way, I'm 24 years old.
I realize this will take time, and probably won't be making my first six figures until the middle/end of 2019.
However, I want to really start putting it together, so I can plant the seeds of what I want this lifestyle to be. Basically, I want the playboy lifestyle to fit in nice and cozy with my business. I don't want to be in business just for the sake of being in business, I want to have some fun with it.
Here is my question, how exactly do I get a bunch of hot girls to want to come over to my "mansion," and sleep with me? How does Dan pack all those girls in his place? How can I get a bunch of hot girls to WANT to hang out at my place?
Is he just well connected? Does he know a model or two, and Dan is pretty much a
productocracy
, and just by word of mouth all these hot girls want to hang out with him? Is it just the millions of dollars? If so, why doesn't every millionaire have tons and tons of girls at their mansion or villa or whatever? Do I just go around like a club promoter, ask a bunch of girls if they want to party at my mansion, and oh by the way, you can crash at my place any time so long as you're banging me?
Secondly, even when I start making six figures, I want to slowly integrate that playboy lifestyle. How do you get even just a small handful of girls to the place, when only making six figures a year?
I realize to some this might sound F*cking stupid and childish. But I'm being totally serious. Some might say to focus on my business first. And I am. But again, I want the playboy lifestyle and my business to be synergistic. Where one complements the other. I want to build the playboy lifestyle into it as I grow the business.
So any ideas? I don't care if you're a millionaire or not, or whether you're a big time player or not. I am just curious to see if anyone has even a remote idea of how Dan gets all of those girls over to his place. This is just a brainstorm, so if you've got a list of ideas, even if they're shitty, I don't care. I would love to hear them.
Thanks for any advice.
P.S. I've already tried calling Dan Bilzerian to ask him. When he answered, he said "no, this is Dan's assistant." But I swear the guy sounded just like Dan. Then he hung up.