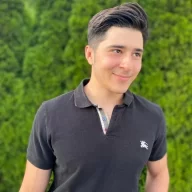 tiktok marketing/fitness. Ask me anything.
FASTLANE INSIDER
Read Fastlane!
Speedway Pass
I initially made a progress thread in
INSIDERS
but realized how many more people can be impacted and inspired on the open forum
I'm Mike, I'm 19, I started building my personal brand on social media in December Of 2021 in the self improvement and fitness niche.
I've got to be honest i'm a bit obsessive over entrepreneurship since the age of 14, but I'm going to keep it real. I experienced the success of making 30-40k by 18 utilizing reselling discord groups, buying into basketball card boom and selling high, and putting $ into ethereum at $900. But ultimately.. I got satisfied and didn't know what to do with the money and didn't know how to do actual entrepreneurship at all because all I had done up to that point was get lucky on trends. It lead me into a dark depression rabbithole of excuses and procrastination because all I would do all day is listen to Gary Vee videos trying to get some kind of answer. The problem was, not only was i not executing, but Gary Vee isn't someone that really gives practical business advice like MJ does (that's why
TMF
was a real game changer for me in terms of belief in myself and execution..) Before
TMF
, my thoughts from listening to people like gary vee is that "I'll be rich at 50 if I grind my d*ck off for 30 years".. But now my goal is to set myself up by 30 which I wholeheartedly believe I can do.
Year Goals:
100,000 YouTube Subscribers In a Year
Have an Awesome
Productocracy
Fastlane Business Becoming Profitable
Completely Outsourced YouTube Channel besides making the videos and responding to comments
Become a great marketer (skill)
Long Goals:
I want to be "Retired" at 30
I have a full
1/5/10
Planasy
.. I won't go through all my goals
What I've Done So Far:
Created a YouTube Channel a month ago, it has 16 videos posted so far, I try to upload atleast 2 videos a week. It's actually doing a lot better than I thought and I've noticed just how fast your following goes up after you hit a milestone. In my case, it took me quite a bit of time to get to 100 subscribers, but when I hit 1,000 subscribers, getting to 1.15k subscribers (
https://www.youtube.com/c/MikeCarlooch/videos
) came almost instantly as I kept posting videos. I should also mention that having an audience of 43,000 on TikTok (@mikecarlooch) helps a lot. I should say: I was mostly able to build a 43k audience in a some-what niche topic because I have experience from having another account with 260,000 followers and helping friends grow their accounts using the same blueprint and things of that nature. Anyways, I've noticed that if you can post a lot on tiktok and build and audience and get people to search your name a lot to get to your video after you advertise your youtube video on tiktok, YouTube will push your video to MORE people based on the search demand. I've invested in my YouTube education too, I recently purchased Graham Stephan's course (about a month ago) on YouTube, but I will say this - save your money on YouTube courses because you yourself will find out what works and you will be able to act, assess, and adjust based on the reaction to your videos and trial and error is the best teacher from what I've seen so far.. Testing out different thumbnails, etc. For example, I initially wanted to start posting FITNESS videos, but the market tells me to post self improvement videos instead every single time I post one, and every single time I use a specific "face" that i made in a thumbnail, the video seems to do significantly better (you can see it on my page).
I've unsuccessfully released 2 products so far that were straight up bad. One was a membership site for fitness (I realized how generic the information I was giving inside actually was and how little of a value skew there was, so I trashed that idea even though I got one sale.. who also cancelled the membership a few days in because the product was not as good as I thought it was). The other was an amazon book for self improvement, which was an absolute failure even though it got 10 sales. I didn't put any time into learning about writing, I kind of just put it together, made a cover on canva, and marketed it. 10,000 views on a tiktok video marketing it, and barely any sales.
My Current Makes In The Works:
I realized something recently.. Instead of providing a fitness audience of teenagers who likely don't have much buying power... and I don't currently want to go and make some cringy tee shirts or something and actually want to provide value.. I looked deeper at what I could do to generate income from social media while I'm working on a fastlane venture. I completely overlooked that people reached on tiktok.. are in fact PEOPLE.. People with EYEBALLS.. and MONEY. Who wants eyeballs on their stuff and money? Business owners. Hmm. What If I could go full on building that fitness audience of teenagers without selling them anything for a while, which will build loyalty and credibility, and I could sell my skills of building TikTok accounts to BUSINESS OWNERS and help THEM do it.
Currently I'm in the process of creating two courses that can't be easily replicated due to the "nicheness" of them
One is a TikTok Course SPECIFICALLY For Fitness Professionals To Grow Their TikTok account (which then builds them a loyal following that obviously could convert into online clients for them)
The OTHER is a TikTok Course that I teamed up with my roomate who also has gotten tens of millions of views and hundreds of thousands of followers on tiktok and we are going to put all our testimonials together for people who's accounts we've helped build (our own, and friends who've had massive success, such as how my roomate managed to use tiktok to make a musicians song get 300,000 videos under it)
My Current Challenges:
Focusing On One Thing
Becoming More Skillful
Thinking If There's More I Should Do For Business Owners Than JUST Sell Them Courses, Considering I'm Just Starting Out Trying To Market To Business Owners.
Creating a Longterm Fastlane Venture
Making a Good Income
Conclusion:
If you have any questions let me know.
I don't have much right now but I hope there's a way I can add value to someone in this forum
Thanks guys..!
Last edited: