Contributor
Read Millionaire Fastlane
So finally decided to make a progress thread for a new project I recently started. It's a new eCommerce store which relies on Google Ads (because F*UCK FB ads and its fluctuations). I started getting results on this store end of April and here is the screenshot for month of May: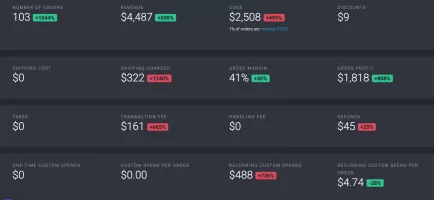 Total profit for month of May was only $100-200 as I was testing ads and new things.
My goal for this store is to hit $100k in sales by the end of the year and have it consistently do $1k in sales per day by December.
Don't like ads? Remove them while supporting the forum. Subscribe.