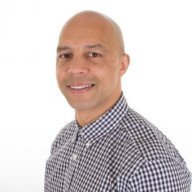 New Contributor
Read Fastlane!
Read Unscripted!
I literally stumbled across
Millionaire Fastlane
while reading through the contents of a marketing avatar sent to me by a client. The title made me jump on Amazon to check it out.
Now I've read both of MJ's books…
Lots of big aha moments and slapping myself silly for the stupid mistakes I've made over the years. One of the things that really stood out for me in
Unscripted
(page 301) was a snippet about analysing business failures under the microscope of the Fastlane Commandments -
CENTS
.
Although I am very ashamed to share this, I'm on my 12th business in 18-years and every one of my previous businesses have failed! The worst part is until reading
Unscripted
I've never actually sat down and wrote out why they failed. It was a sobering discovery.
To be honest, I can't say that right now I have total belief in myself to succeed as an entrepreneur because of my past performance. But I am willing to step up the plate again and start swinging for a home run.
And with the knowledge gained from reading MJ's two excellent books, I have a torch to light the way.
Thank you, MJ.