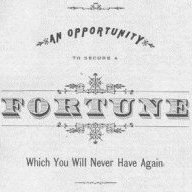 Bronze Contributor
Read Fastlane!
Read Unscripted!
Speedway Pass
There is a bitcoin "gifting" scheme going on called Fund My Cause.
Has anyone heard of this?
My son dropped US$100 into it, and I'm hoping he'll learn his lesson before too much time goes by. When he was younger, his big brother was a Vemma rep while it lasted. So I guess he thinks it's his big opportunity now.
There is NO information on the website
www.fundmycause.net
about founders, but a quick search led me to a guy named Watts from Belgium who will likely be the beneficiary when it all folds.
What is it? How bad/good is it?
How does it work?
Does anyone have any experience with this?
Does anyone have any direct and personal information about it?
~