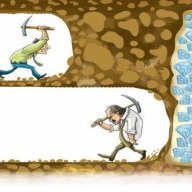 Never give up
FASTLANE INSIDER
EPIC CONTRIBUTOR
Read Fastlane!
Read Unscripted!
Speedway Pass
Hard to be not bullish on crypto after trying to wire my $$ to an exchange and the bank telling me - wait 5 business days. I pay for the service when the service sucks.
I think it's just that banks in certain countries suck.
In Poland if I send a wire before like 2 pm or so it'll get delivered for free to another bank account in Poland or anywhere in the European Union the same day (assuming it's not Saturday or Sunday but even then you can pay a super low fee to have it delivered immediately).
I don't send international wires through a Polish bank but I do it through Wise or Revolut and it usually doesn't take more than 2-3 days or so (and costs almost nothing).
So yeah, it's not the banking system in general that's broken but bank systems or banks in specific countries. That's why I don't really get that argument that banks suck because they most certainly don't suck everywhere.