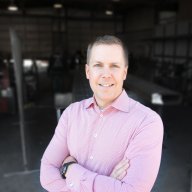 User Power
Value/Post Ratio
258%
Jun 17, 2018
31
80
Over the past month I have listened via audible to both of MJ's books.
On planes, in my truck - via bluetooth, while with my daughter at the park, running in the mornings, and basically any other free time I had.
First off the books are fantastic, and are extremely trans-formative. I don't know of anyone personally who has done what he has been able to accomplish, or lives the way he is able to live. Fantastic results, with a no b.s. attitude.
He wrote the books over several years - , and I am trying to absorb the information over the course of a month, and make life changing actions. There is a lot in each book to absorb, all extremely valuable information. It would be great if there were courses taught in the community college or local groups that could get together for lunches to discuss the principles, set
goals
, and support each other. I would love to support fellow business owners, and fastlane sponsors striving for the same
goals
.
I think that if anything the books have altered my mindset, and will assist in focusing my energy on transforming my daily activities to focus on the fast lane. My goal is $10M in 3 years.
MJ, it would be great if you could start up local - monthly meetings to discuss the book. I would be happy to chair one here in SLC. I was in your hometown today, and thought how great it would have been to meet you, or at least attend a book discussion.
The
fastlane forum
is fantastic, but actually getting to meet and associate with like-minded people would be life-changing (almost like a religion). It is very hard to find people who believe in the principles taught in your books. It would be very nice to associate with others (in real life), who truly want to follow the principles and make a significant change in their lives.
Let me know if you anyone would like to collaborate on this, and your thoughts.
Thanks,