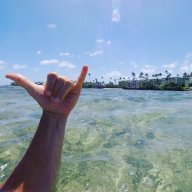 Bronze Contributor
Read Fastlane!
Read Unscripted!
Speedway Pass
User Power
Value/Post Ratio
148%
Jan 6, 2019
122
181
I just finished
Unscripted
tonight.
Loved it.
I particularly loved the part on page 369 -
"Composite the five unions: Beliefs, meaning-and-purpose, a Fastlane
productocracy
, execution, and discipline. Mix together and the concoction left behind is an empowered "F*ck you" immune to the SCRIPT. No settling. No punching time clocks. no sardine seats on Southwest Airlines."
That is a classic and is going on the White Board.
Anybody else have some favorites MJ-isms?