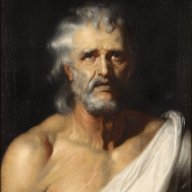 Bronze Contributor
Read Fastlane!
Read Unscripted!
Speedway Pass
Speaking personally we'd look to hire a junior to pass on boilerplate or low-level tasks and free up Senior Dev's to meet KPI's.

This means at minimum Juniors should be able to come in with the ability to understand good coding practices, should have left tutorial hell and should be comfortable getting up to speed being able to make small commits to source with guidance from their assigned team lead (dev-ops stuff).

The reality that I see of many boot-camp style Juniors is they'd struggle to make it past the first sprint in a small scrum, and therefore many of them end up being used and abused at sweat-shops until they reach breaking point.

Code:

>How does it change being a junior vs becoming a senior ?

Reponsibility, complexity of tasks, ability to contribute in retrospective meetings and of course reducing errors are really the differences. It's not usually going to be a massive change but if you have a crunch time office style it can be stressful, and the expectations on high quality code

should

increase as your seniority increases.

The type of work you do depends on the company you work for and if you're developing new bleeding edge intergration or maintaining current systems etc, and thus the stress varies. The major change I'd say is the ability to think and conceptualize what you're actually doing and why you're doing it and understand concepts such as technical debt etc.

Code:

What are your predictions for the future ? Will the "bearishness" continue ? Will we have a "reset" about the hype that surrounds developer jobs ?

Job's aren't going away, and there will be a consistent need for good quality developers, the entry level is highly competitive now though and you have a lot of graduates struggling to get a decent job for months on end.

Do some people manage to bootcamp their way into jobs? Yes, but this is also slowing significantly as companies weigh up the costs and risks - similar is happening to QA testers, with a lot of testing now being done inter-discipline with developers (test as you go) as the cost of hiring additional testers isn't worth it post COVID.

Do be careful of people telling you that it's an ever-green field. COVID has meant that even more companies moved to hiring cheaper talent abroad and it's no longer possible to say that those developers are lower quality or more difficult to work with as a lot of organization has been done in these countries - meaning that you can contact agencies and get access to high quality, native c2 level speakers that produce good code for the fraction of the cost.

The bottom line is that if you study hard, produce a good portfolio then you will get a job - but the golden age has IMO gone.

What most people want to really know is -

Would I recommend people to study and become a developer?

And the answer to this depends on what you think is happening in the world. Do you believe there is a forthcoming restructuring of the economy and a quasi-slavery system that you don't want to be part of?

If you do believe in thi

s - then you need to also realize you do not have the time it would take you to develop the skills you would need to effectively compete in the market.

I would say to any young person looking to buy their freedom now - use what you have, learn enough about software and get into software sales.

Good sales guys are worth their weight in gold and are treated as such - the nice thing too is that you can take on multiple clients and build a huge network quickly, opening a lot of opportunities for travel, jobs etc when done correctly - allowing you to pivot into high scarcity fields down the road.
Wow. Thanks for the response
That's a lot to take in and I will probably have to read it some more times.
I will jump directly to the last question for now. I see that many bootcamps are forming developers in months, which don't seem to get the long term picture like you said.
Maybe I'm mistaken, but I also see a lot of focus on web development in these bootcamps
I also see that the tech field is creating many new jobs and the skills required. Like blockchain,
AI
, handling data, right ?
I sure do hope the world is going into a situation where it demands high quality developers in these new fields
Also I don't believe anyone should have a sales career. Don't mistake me, I do have a sales job right now, I don't hate it, but I don't see myself doing it for the rest of my life.
Maybe it I had to sell for my own business I would gladly do it though
I would like to remain in tech, and hope to find some field where , with good timing, I can make myself desired.