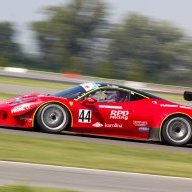 Contributor
Read Fastlane!
So I plan to cut money on food to invest all money in my business.

My diet is:
- Chicken nuggets / Meatballs: $5, 1800 calories, 60% fat and 40% protein.
- Lemon / Apple / Orange juice, $4, 1800 calories, 100% carb.

So I tested this diet for a week, with $5 a day I can fill in the calories need. With the right macro proportion. And it's very easy to measure the portion. I didn't gain nor lose any weight.

However I'm no expert in health, just read a few articles on the net. Any health concerns over the long run with this diet?
Last edited: