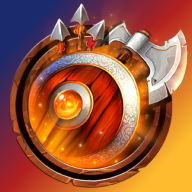 QUEST MASTER
Read Rat-Race Escape!
Read Fastlane!
Read Unscripted!
Speedway Pass
User Power
Value/Post Ratio
145%
Oct 8, 2017
475
687
Hi Fastlaners... Hadrian here founder of Banshee Apps, a small indie App company based in Dublin Ireland. So here it is my introduction and it's no easy tale.
To start I would like to personally testify right now as to Page 281 of
Unscripted
:
"
Satisfying the Commandment of Time takes months, sometimes years, of nose to the grindstone effort. We're talking about ten hour days six to seven days a week demonstrated by the process principle
".
- 2016 -

So I had just turned 40 and everything was on track. I lived in a beautiful house with my own personal library. I was one of the top Sales people in my company and for the first time in my adult life I was completely out of debt. I had found the only girl I had ever wanted to marry and had the money saved for her engagement ring.
To give her the life I wanted I decided to turn a million dollar app idea I had into a reality, basically a tourist app based on a huge problem we were having, getting AirBnB guests to leave our very cosy house and go exploring.
I met with an old school-friend of mine who had created one of Ireland's most successful Fintech startups and was getting massive attention. He validated my idea and we met with his developer who loved my idea and offered to make an MVP for a very reasonable budget.
I then threw out a net looking for friends and colleagues to join this bold new adventure.
Two joined up. Our merry team of 4 was formed!
- 2017 -
Disaster!
12 Months later and I was alone, broke, on part-time hours at work, and living in a tiny little box flat with only my neighbours cat for company. My ex turned out to have Borderline Personality Disorder and her narcissistic abuse finally drove me out of our home into a tiny flat outside Dublin. My Schoolmate's developer basically messed us around for a year, took all our cash, and then disappeared. My old schoolfriend washed his hands of the matter. As for my team well with the developer gone that left three. One I had to fire as he was a rich kid and thought he could just throw in some cash and do no work. The other eventually quit as we had no results to show for all our efforts.
Game Over?
- 2018 -
After all of the setbacks I managed to rally myself, bring in an Italian Intern and my good friend Peadar decided to abandon his moderating on a Browser based Internet game and join me in getting Banshee Apps off the ground. We completed Irelands primary Entrepreneurship course "New Frontiers", joined an App development community "Bluecloud", and set to work on learning all about the app industry.
We started with simple based free quiz apps made on drag and drop software (Gamesalad/Buildbox) then moved onto purchased templates for paid Emoji apps as these were all the rage. We then moved onto Print on Demand turning our emoji designs into Stickers and Tshirts. We scored a number one hit in Ireland with our IrishMOJI Magic app and used that bounce to create a charity fundraiser app for Irelands largest animal charity the ISPCA. We used the bounce from this to land Irelands premier Life Coach (our version of Tony Robbins) and he is now providing the Meditation content etc. for our first fastlane project. Baby steps...
In essence none of these were Fastlane Ideas... but merely starter projects designed to teach us the ropes for this new industry, and how to take an existing idea and make it better. I write this to demonstrate that anyone can do this as I had no money, background or support and I was suffering from the crippling PTSD effects of Narcissistic abuse. But I had a singular stubborn determination!
As for now we intend to merge everything into one tidy automated machine and then leave them as "Legacy Systems" in cyber space to generate what revenue they can and cross pollinate our main Fastlane business.
Summer 2018: The launch of our first Fastlane Project, a Mental Health/Meditation app called "
The Garden
" which we hope will help one million people improve their lives! We've followed all 5 commandments to the letter and created a high quality
Productocracy
/Brand with our previous apps. I know we are playing in Apple/Amazon/Googles playground but its a necessary violation of the commandment of Control, one we should be able to navigate! We also hope our starter projects and experience to date will enable us to:
"
Get Expected Value working for us, and drive those occurances higher!
"
Will we Succeed? If luck truly is the "
Residue of Engagement
" well I think we're in with a shot... but only the market can decide that.
All we can say for now is Banshee Apps... for the WIN!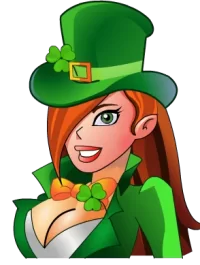 Last edited: