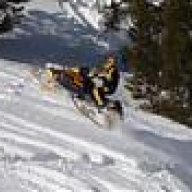 User Power
Value/Post Ratio
60%
Jul 31, 2007
15
9
I seem to be catching up to my Mother is short order! I have a bad case of CRS, can't remember sh*t. My memory has got to the point of being ruled by Post-it Notes. If I don't write something down, I will forget in less that 5 minutes. While I use to brush it off as a blonde moment, it's to the point where it is causing problems.

Example; I was running low on cutting fluid on one of my verticle mills, and told myself I needed to order a gallon jug of the fluid. I probably forgot as soon as I set the next part up to machine. Here it is, three days later, and I am out and still have parts to machine. :bgh:

It's to the point now that it is frustrating, VERY frustrating. My desk looks like I let my 7 year old loose with a stack of sticky notes and a pen. I have notes ranging from "Eye drops 6am, 9am, 12pm, 3pm, 6pm, and before bed" to "oil for car" and "lunch w/Dave at 1pm". I swear too, if I don't scan all my notes constantly, I will forget at least a few of them, if not most all.

It's not only frustrating, but it is causing problems with my business. Kind of hard to have a product designed, manufactured and delivered when I forget to design the stupid thing, then after remembering to design it, forget to order the material! I'm only 37, and no, I don't do drugs.

Any ideas on ways to revitalize ones memory? I've tried the Ginkgo Biloba like it was candy, and all that did was cost me money with nothing in return. I'm thinking I should talk to my doctor, but other than some mind exercises or something, is there really any medical treatment for this?

Sincerely,

................. um, I forgot....