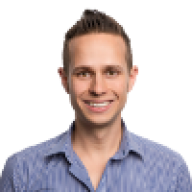 Contributor
Read Fastlane!
Read Unscripted!
We were fortunate to be awarded one of
Westpac's Businesses of Tomorrow
.
For those that don't know, Westpac, is Australia's second largest company by market cap, 200 years old, and one of our big 4 banks. So the name carries some prestige and credibility.
What are good ways to capitalize on the award?
Has anyone seen things like this make a difference to their bottom line?
Currently I feel it is just a vanity metric.
Thanks!