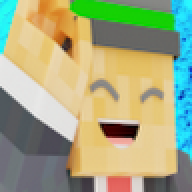 Silver Contributor
Read Fastlane!
Read Unscripted!
Speedway Pass
User Power
Value/Post Ratio
146%
May 29, 2021
484
706
Day 230-235
Post Launch - Scared

Marketing
The strategy for posting on TikTok was to provide value to my target market in the form of education (nurture) and entertainment (reach), while adding trending music to the post once a day. It's been about 30+ days and the account has about 3500 followers.

Most of the growth happened the day after launch. From my understanding, the views didn't change much, but overnight I had gained +1000 followers. All I really did was add the website link so I have no idea why there should be such a big spike if at all.

Scared

I'm scared to open my dashboard and see if I've made any sales whatsoever. Anything more than 1, and I will very happy. If ever I see a recommendation, I will skip and dance for joy.

I'm thinking I should wait to the next Saturday. Because to me if it can't get 1 sale in one week, something is very wrong, and after all the work I've put into this, I'm scared to be really wrong.

Though I know regardless, I'll just need to act, assess and adjust.

Book
Stories have been added to the book. Though quite minimal before the launch.

Testing
The third prospect got back to me, explaining the information in the book was good but...

It lacked depth and structure. And the book title was generic.

I won't act on this just yet if at all. First off, I'm not able to cross-compare the feedback with other feedback (since the other prospects haven't gotten back to me yet). I also feel the feedback while well intentioned, is not very accurate (some things said I feel, don't match up with the tons of research I've done).

The 4th prospect is still reading it, but it was positive as well.

My hope is the market gives me feedback in the form of market echoes which I can use to pivot as necessary.

Log out...
Day 236-241
£34.50, 250 website visits, 26 subscribers
Those were the numbers that stared back at me on the dashboard. Prior to that, I was quaking in my boots on checking it out, before Funky gave me that last mile kick to open it.
But it was there! This was real! Two people felt a problem they were having and "saw" that I had the solution for their needs. One person could have been trying to swat the mosquito next to them and mistakenly clicked the buy button, but two?? That's not a fluke! My crazy idea for a solution actually made sense to them?? It's still a bit difficult to wrap my head around.
I remember the day I saw and applied MJ's
1/5/10
planner, that helped refine my direction and made me see where I wanted to be in the future. It's been about
4 months
since then where I decided I was going to really commit to this to find a problem and provide a solution. Here's what that process looked like-
0% - Niche
10% - Profiling
20% - Messaging Content (The "yes, let's meet!" message creator. What do you want? Make people understand that you really will solve their problems)
30% - Contact And Strategy (Message distribution)
40% - Problem Diagnosis Meeting
50% - Most Urgent Problem Selection
60% - Sell Before You Build
70% - Solve The Problem
80% - Don't get more customers until you've worked on the product enough that it can actually deliver a result
90% - Productoracy Achieved
100%+ - Scale (Build a process that will get you multiple more customers)
Of course, I didn't follow this exactly. The first half of this was even aimed
at window cleaners
before finding out that I had to restart the process with a problem I really felt the value in solving. I had to
scratch my own itch
, and so far, doing so has changed my personal life for the better.
You can find that thread here if you want to read it-
EXECUTION - How I Found And Solved A Problem I Cared About (Probably...)
For the above process, I didn't start with a niche, I started with a problem instead. I didn't message the target audience to find their pains, I researched indirect voice of customer data instead. I didn't sell anything before I built anything, although I tried. The last parts of the process, I hope I can iterate to.
Even after all this time researching my market, I feel like a bacteria moving up a leaf, always discovering new things about them.
There's a lot of work I can do from here on out. I could talk to my customers and find out how they're finding the book and ways to improve it, I could get my
email marketing
going I'd been putting off for a long time, I could work on improving my marketing to get more traffic, and the page for conversions, get reviews, but that's ok, in time we should be able to make it work. And if it doesn't, somehow, someway, hopefully we can find a way.
It might not be much, maybe I could/should have done much more, this might not even go anywhere, but I want to use this moment to again sincerely thank everyone I've ever come in contact to on this forum. You caused this. You are amazing. Read that again.
Until then....
Log out...