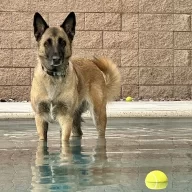 Legendary Contributor
FASTLANE INSIDER
EPIC CONTRIBUTOR
Read Unscripted!
Summit Attendee
Speedway Pass
Jul 25, 2007
8,242
38,453
Hahah yeah you're telling me. Even when you order on Amazon if it's non prime it generally takes > 5 days.
Alright, I'll start looking into it then and see if I can find some relevant products.

What's your thoughts in regards to what I said about piggybacking on niches/products that are popular on the US Amazon? Do you think this is a wise move or do you think it would be better to do some research and figure out what sort of products people in AU are buying?

Speaking of research, for Amazon is it the same as any other eCommerce business? Look into Facebook / Google numbers, look at similar products and reviews, etc... Or is there additional variables to consider when looking into Amazon selling?
It's kinda of hard to say if something in the USA will sell the same as in Australia.
You know your market better than me.
With that said, I'm sure people in Australia buy normal everyday things like supplements, socks, towels, etc... in the USA.
But something like mountain bikes, hunting clothing or aftermarket car parts I'd have no idea how popular they would be.
I probably wouldn't stick to a niche and just go for something big at this point.