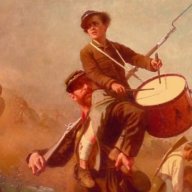 Silver Contributor
Read Fastlane!
Read Unscripted!
Speedway Pass
I figure this would be a way for me to give back a bit to my fastlane community, since you guys are brilliant with all of your threads, here's a way I can help YOU:
Ask me anything fitness related.
My credentials:
Certified Fitness Trainer
working on my SFN (Specialist in Fitness Nutrition)
I am working with a popular online bodybuilding-prep coach (My goal isn't to bodybuild, moreso fitness modeling)
I run an online fitness coaching business
Bit of a timeline:
14 years old - Learned about bodybuilding, was intrigued, but never got serious. Weighed 95lb
17 years old - Started walking to the local gym, got serious and was dedicated
18-19 years old - Really started getting results. Continued my passion. Weighed 165lb. Worked at a gym, helped a lot of people, and also ran my own online fitness coaching, helping friends and such with personalized routines and plans. Became a CFT (Certified Fitness Trainer)
21 years old (now) - Still running the online fitness coaching. Working on the SFN. Weigh about 183lb
Rules of this thread:
Ask questions and I can answer them, but do not ask me for personalized routines or nutrition plans etc. Those things take a lot of time to put together. If you are interested in that, PM me and we can talk further. This thread isn't to be used as a marketing scheme for me to try to get clients, it's just my way of giving back to you all with a bit of my expertise. I can coach you and do personalized routines etc, and if you are interested I ask that you do not post that in this thread and instead PM me. Thanks.
Last edited: