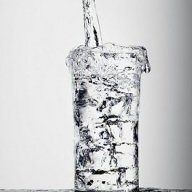 Platinum Contributor
Read Fastlane!
Summit Attendee
Speedway Pass
For a detailed account you can consult this resource :

[click here for pure text without blog theme] . Guide Contents: I. What Is Type? - Cognition vs Behavior - Personality is Interactive - Personality is Not a "Box" ...

mbti-notes.tumblr.com

Its great as it's very thorough and also starts with an extensive disclaimer against common misconceptions.
Thank you for sharing this link. Awesome resource!
It has taken me a while to get through it, and I still have more to read, but what I've read so far has been super helpful.
So it seems my stack is Ti-Ne-Si-Fe.
I'm curious if you or
@Simon Angel
have any tips on how to communicate effectively and live harmoniously with people whose stack is the opposite (e.g. Si-Fe-Ti-Ne or any combination where their S & F are Dominant or Auxiliary).