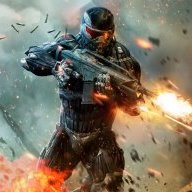 Bronze Contributor
Read Fastlane!
Read Unscripted!
Speedway Pass
Hey,

There is one question that has been lingering in my head for quite some time now. I come from a business family, yet I fail to understand this whole globalization thing and I have never even clarified it with my family before, so asking it here to learn from you FastLaners.

When companies from America, UK, South Korea, China and Japan pop up in other developing countries or developed countries, does it mean that they are stealing wealth from those nations and sending that wealth to their original countries? I know these Multinational Corporations are giving value (through product or service) in exchange for money. But I am pretty sure that similar value (monetarily) can be obtained from local competitors too that are based in their own countries.

So, in short. Are corporations like Dominoes or McDonald's or BMW or Amazon, etc stealing wealth of Asian countries and African countries, even though they are giving something in return they must still be making profits, when they open shop there?

Thanks.