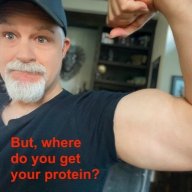 I followed the science; all I found was money.
Staff member
FASTLANE INSIDER
EPIC CONTRIBUTOR
Read Rat-Race Escape!
Read Fastlane!
Read Unscripted!
Summit Attendee
Speedway Pass
Jul 23, 2007
35,634
142,204
Kinda hard to beat ZERO cost trades in either options or stocks.
Robinhood
I made a small deposit there but haven't traded anything because the interface isn't really that great. But then again, maybe a wonky interface is better than spending a fortune on commissions, which I'm doing at a variety of other places.
With this platform, there is really no excuse to start building your passive income money system.