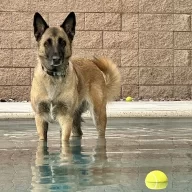 Legendary Contributor
FASTLANE INSIDER
EPIC CONTRIBUTOR
Read Unscripted!
Summit Attendee
Speedway Pass
Jul 25, 2007
8,222
38,339
I am getting sued for a domain name that I have. I need to get some opinions on this one.

Here is a broad example of what has happened.

I bought a condo from a developer who named the building, say the developer is ABC, Inc. and he named the building ABCwhatever. The name of the building is well known in the neighborhood. So I got the domain name ABCcondos.com. I created a website using the domain name to rent out my condo. I rented out my condo and the domain name sat there doing nothing, so I made it into a classified site where other condo owners can post their for rent ads. One day I stuck Google Adsense on there.

So now ABC developer wants the domain name. They say I am completing with them in real estate sales and rental. They also say I'm conducting business using their name because the ads generate revenue.

I have no problem taking down the ads and removing the classified site. After all, it was basically a goodwill free site. My problem is them wanting the domain name. I feel that as a condo owner in that building I have to be able promote my rental condo. I can't imagine not being able to mention the building name if I'm trying to rent it.