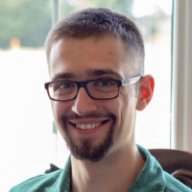 New Contributor
Read Fastlane!
Read Unscripted!
Hi everyone. My name's Jonny.

I was formerly a Seventh-day Adventist Christian (and baptized into it by choice earlier). Though after a few years of much thought and consideration, I had decided that I no longer wanted to associate with the Adventist Church nor its movement as I found out that I don't agree with some of the beliefs of it (and more deeper reasons why) and the fact that I didn't want to any longer associate with a specific Christian denomination I grew up in. Let alone be "forced" to worry about the end of the world being very close to happening, which I personally do not believe will happen in my lifetime.

As a result, I have declared myself a non-denominational Christian, as I didn't want the naysayers from who I grew up in the same denomination and fellowship with to influence my decisions, as I've sensed for the past years that I didn't feel like I belonged with the denomination due to the life choices I've made to want to focus on my life-long goals, which I believe associating with the denomination may hold me back much more than it should.

Now here's my question to the rest of you, would any of you care to share similar stories about changing religions, denominations, spiritualities, etc. over the course of your lifetime as a result of wanting to pursue your goals, especially life-long ones? It would mean a lot to me to know that I may not be alone in making a life-changing step such as this.
Last edited: