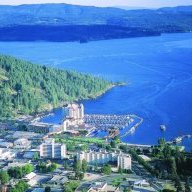 Bronze Contributor
Read Fastlane!
Speedway Pass
Let's say you have an new online business that was doing well, proven to convert, happy customers who want more to buy, 1% refund rate, know all your KPI's...

$300k in gross sales last 8 months...

Its just you... and you alone doing everything...

- You have all the creatives, assets, content, lead magnets, tripwires, front and back end products, website, CRM, full funnels, emails, copy, lists, and its all already in place.

- However your 15 years of experience lies in the niche itself, the day to day customer facing operations, back-end sales, content creation, with emphasis on delivering massive value running the online digital business.

- Despite your best efforts you need help in all aspects of marketing, specifically social media marketing, growing the new customer base, recruiting affiliates, scaling, PPC, SEO, SEM, getting targeted traffic, promotions, contests, giveaways, etc.. and assistance implementing, what to do with new content, etc..

- You don't have nearly enough cash reserves to hire specific employees but are looking to take on a revshare partner whose knowledge lies in the areas that your doesn't and vice versa. To take an already existing proven business and help scale in exchange for some sort of Rev-share arrangement.

- You want to partner with someone who isn't going to waste your time and as you have no intention of wasting theirs. Step in to an already existing operation and work together to take it to the next level. Everyone makes ever increasing money while customers remain satisfied and want to consume more and more.

- You have a vision for taking the current 6 figure sales to multiple 7 or 8 figures and know its going to take a TEAM to get there.

- You want that partner in the USA where you are located.



QUESTION:


How & Where do you find a solid LONG term partner who you can trust that actually has a proven track record, knows what they are doing, not out to scam/lie/cheat/steal and make a quick buck?


Must be some preferred more reliable way to seek out a partner that I'm missing other than taking out ads on various forums and hoping to get lucky?



Any suggestions or direction is greatly appreciated.


Thanks and blessings!