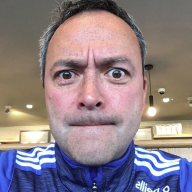 Help people. Get paid. Help more people.
Staff member
FASTLANE INSIDER
EPIC CONTRIBUTOR
Read Fastlane!
Speedway Pass
May 20, 2014
14,268
53,962
My fees are very very low. I'm more interested in creating a productised service, SaaS, and/or courses.
A month after I wrote that a business owner waved some money at me and I agreed to a higher ticket consulting gig for a month with a view to seeing if it's a good fit going forward.
How did it come about?
Someone I'd done some Google Ads campaigns for years ago recommended me. That person has spent over $2m on Facebook Ads in the past 18 months, so I guess most of his buddies aren't just starting out either.
I messaged his friend and offered to do a quick Zoom call to look over his shoulder at his Google Ads account but he declined and asked me to audit it instead.
I audited the account, sent a short 6 page Google Slide, and we messaged back and forth.
He then offered some money for the first month and paid as soon as I invoiced him.
There are many people who have a budget, do NOT want to get into the weeds in a one hour call, and who decide and pay very fast.