Gold Contributor
FASTLANE INSIDER
Read Millionaire Fastlane
I've Read UNSCRIPTED
Summit Attendee
Speedway Pass
Feb 2, 2017
624
2,393
560
Warning: If politics triggers you, tread lightly. No matter what side you find yourself, I implore you to look at this post as a study in marketing and try to forget about your personal convictions for the moment.
Last night I clicked on a Youtube suggestion that was a clip from Trump's town hall. It's only a few minutes long and shows Trump getting hounded about a specific narrative for a few minutes. After the video was over, I noticed the link to Wikipedia nicely placed by YouTube.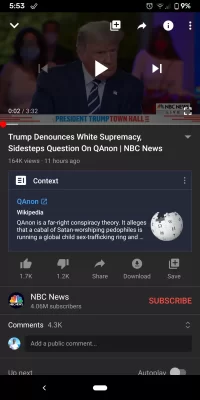 Click on the link and find a very large and thorough article on QAnon. Now, I'm not a Q follower but I have heard of some of this stuff secondhand. Since it was linked from YouTube and I'm aware of the censorship that has been going on, I don't take the post at face value. Even though Wikipedia is publicly-sourved, I am not allowed to edit this article... I wonder who is?
After scanning the info I started clicking on the sources. Each source I check out is an article from recent history that has been edited recently, today actually... Hmm, interesting.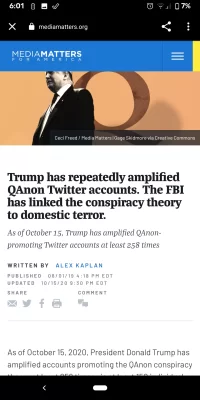 I look into Wayback Machine to see what the article used to say. It was similar, but the language has been changed to match the language of this particular narrative.
In order to get to the actual "evidence" that backs up the claims, I discover that it's all pretty weak. Maybe that's why it's buried so much?
As a marketer, this is exactly how I would run a campaign. First, I build up assets over time that I control. Then, when the time is right, I line up all my assets and push people to my funnel. In this case, it's an idea the are trying to sell, and their funnel consists of a complex series of claims with a maze of evidence that isn't very convincing in magnitude but is very convincing in multitude...
The news today is a giant marketing machine. I can see it because I do this stuff every day. Now you can see it too.
Next time you come across a tech platform pushing info into your field of view, do some digging and see if you can verify the information yourself. Who knows what you'll find?
Don't like ads? Remove them while supporting the forum. Subscribe.