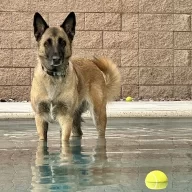 Legendary Contributor
FASTLANE INSIDER
EPIC CONTRIBUTOR
Read Unscripted!
Summit Attendee
Speedway Pass
User Power
Value/Post Ratio
471%
Jul 25, 2007
8,711
41,025
Today my friend and I went to look at a
[FONT=Verdana, sans-serif][FONT=Verdana, sans-serif]condo [/FONT][/FONT]
that is listed as a short sale. The listing agent for the seller was at a closing so he could not meet us at the condo. Instead, the owner occupant was home and he showed us the condo.
Having an owner occupant / non-investor show us a property made me realize how a homeowner's view of their property is so different than an investor's.
This
[FONT=Verdana, sans-serif][FONT=Verdana, sans-serif]homeowner[/FONT][/FONT]
gave us the showing from hell. Ok, it wasn't that bad… but remember that this is a small 750sf condo and it's a short sale. We basically wanted to see if it was trashed or not. It was apparent though that he was going to show us everything… and I mean
everything
in the condo.
Here are just some of the things he said to us…
"It's got a gas fireplace (proceeds to turn it on) and you can open up the glass here, the flame is close to the edge so you can roast marshmallows.â€
"It's got a moen faucet (points to the $15 cheapo faucet) and wood cabinets, not sure what type of wood it is, but they look nice.â€
"It's the only

[FONT=Verdana, sans-serif][FONT=Verdana, sans-serif]1 bedroom[/FONT][/FONT]

with a pool view. You can't see it now because those trees are in the way but in the winter when the leaves are gone you can see 1/3 of the pool.†Pool is literally 300ft away from the window also.
"The master bedroom has got a ceiling fan, light switch for a lamp and blinds.â€
"In this closet is a water heater. I'm not sure what the size is but judging from it's height I'd say it's a 50 gallon. I've never run out of hot water taking a shower.â€
"The washer and dryer is in this closet and it's a large closet, you've got room for an ironing board.â€
And then he started to go on about the amenities…
"There's a pool, community center… have you seen the pool?â€
"Yes.â€
"We've got 2 pools here. What about the west pool? Have you seen thst pool?â€
"No.â€
"You want to go see the west pool?â€
"No.†as we ran away as quickly as possible.