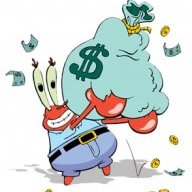 Silver Contributor
Read Fastlane!
Speedway Pass
Hey everyone, I dipped out of visiting here for the past 2 years or so. I hope everyone is keeping safe and keeping well.

So as the title suggests, I've done FBA for the past 4 years now but the business as been pretty much written off in the past few months. At the moment it makes like $500~ a month but its time to forget the whole Amazon FBA idea without going into details. Its time to move on.

I still work a really crap, energy sucking IT Helpdesk Job. I actually went on a trade course 6 months ago to try and better myself. Just to learn a trade to move on from working my job. I don't want to specify the trade but when I say trade I mean, plastering, plumbing, tiling etc kind of trade.

The course was 2 weeks long, Ive never done physical work like that before so it was a new experience for me. Was I the lowest skill one there? Sure. Did I learn the most out of everyone? Definitely. Is this line of work suited towards me? Im actually not sure. Something in mind tells me Im not naturally wired to physical skilled work but I don't know.

Have I done anything since the course? I did work on a friends kitchen and thats about it. Made a bit of a mess of it but did finish it correctly. Outside of that I haven't done anything. I know that will probably make people on this forum angry but Im too scared to start doing work on peoples homes and the quality being s***. I have serious confidence issues in actually getting out there and starting. The problem is I don't really have enough experience to start working. I need to shadow someone to build that confidence up. I actually posted on Facebook offering to do free work, I have 2 people who were interested but I am honestly too scared to call them up and start. So Im sort of stuck in this place where I want to work but have cripplingly low confidence in myself. I really hate that Im pathetic at approaching this, but the internal struggle really has held me back something terrible.

How does this fit into the fastlane? Well, doing the course I did note down a few product ideas to make the trade easier. But the main thing that stood out to me was the course itself. Im thinking If I could setup my own course, hire somebody more experience to be the teacher it has alot of potential. The only problem is I can't even do the trade myself. I haven't even started. But I'd like to tell myself if I learn the ropes say over the next year, I could go on to create my own course. But then another half of me just says that its completely retarded to start teaching people something I can't do at the moment or am naturally inclined to do.

What are your thoughts? Is this completely retarded or something to commit to? Please, try not to be too harsh in the comments. I know people do enjoy putting on a hard hat persona when commenting sometimes Im just emptying my thoughts here. Thank you in advanced and stay safe out there!