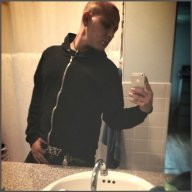 Legendary Contributor
EPIC CONTRIBUTOR
Read Fastlane!
Read Unscripted!
Speedway Pass
I'm reading this article "
The Five Sales Letters Every Marketer Should Know
" including "Amazing Money Making Tips from a Desperate Nerd in Ohio" and "Would You Like Me To Personally Double… Your Business, For Free?" And I'm just thinking "does anyone seriously fall for this shit?".... Like I can't imagine in my wildest dreams this shit would work. The only compelling advertisement on the entire list was the Wall Street Journal letter. Because it was just chill and middle of the line. But the other ones.. does this type of sleazy, click-baity bullshit really work? And is there an alternative. I really don't want to pitch my products with tagline like "7 Amazing, incredible INSANEEEEEE secrets you ABSOLUTELY NEED to know or your dick will fall off by 12 noon" or "12 money making secrets a 1-armed mother of 37 used to become a millionaire in just 8 seconds!" I can't even believe people click this bullshit.