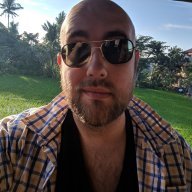 Mini Media Mogul
Read Fastlane!
Speedway Pass
Jun 16, 2012
1,488
3,258
34
When Cortez conquered Mexico, he wasn't playing around.
He ordered his troops to BURN THEIR SHIPS.
No backup plan, no solution, no excuses, no scapegoats.
Failure was not an option.
Defeat the enemy, or literally die trying.
Earlier this year, my pregnant wife and I sold everything we owned.
We moved to Bali, Indonesia.
No funds.
No credit.
No backup plan.
No home to return to.
When we arrived, we only had a laptop, $100, and 2 days at a hotel.
Over the next 4 months we encountered... a lot.
Struck creative deals to attain free accommodation.
Discovered creative processes that allow me to semi-automate my freelance work.
Witnessed barefoot children playing with rocks, while hipster tourists drank lattes and watched.
Saved a dog from being eaten.
Met people whose creative ventures has them travelling the world for free.
Was robbed by a monkey
Raised my earning potential by $100/hr.
Made important (and sometimes frighting) discoveries about the nature of humanity.
Changed my political beliefs.
Sosososo much more.
Now we're heading back to the US to deliver the baby and plan out phase 2 of our Fastlane Journey.
AMA means "Ask me anything".
Specifics of cost of living?
Mindset?
Cultural differences?
Logistics?
What do you want to know?
Last edited: