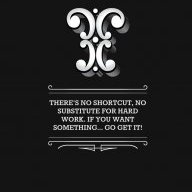 Legendary Contributor
FASTLANE INSIDER
EPIC CONTRIBUTOR
Read Fastlane!
Speedway Pass
Apr 17, 2014
1,039
5,114
33
I have been lurking on the forum for about a month and have gleaned so much information I knew it was time to give back. I currently run an import/ resale on eBay business. I started the business about 3 years ago but just dabbled in it up until about 6 months ago.

6 months ago, I quit my job and started working the business "full time". I use that term loosely because full time for my business is abt 1 hr a day packaging up sold products and a few hrs a week researching new products.

I have been pretty much in the same niche since I started selling things 3 years ago but because of reading TFM I have started to branch out to reach more people. I added one product in the last two weeks that has already translated into a $1500 a month extra PROFIT!!!

I have sold mainly through eBay and a little through Amazon. I have imported a lot of things as well as bought things wholesale by the pallet. I would love to be able to help anyone in any way that I can.