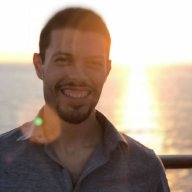 Contributor
Read Fastlane!
Read Unscripted!
Hey there. I have a SaaS business I am starting, a learning tool for people who are learning to code. It helps you learn the syntax and the underlying concepts much faster than any other form of note-taking I have experimented with - physical writing, electronic notes, and even following along with demos. All in a nice UI which syncs across devices.
I'm currently struggling to determine which client segment I should start pre-selling to to gather interest and potentially gain valuable feedback.
I've identified three markets:
1) End users - people who wish to learn code. This could be a freshman in college, a student in a coding bootcamp, or someone who is a already a web developer, looking to pickup iOS and Android development.
2) Content / Course Creators - People who sell courses online. I plan to offer a "Teacher's plan", which would allow a content creator to make a set of learning materials on my web app, which students who buy their course can access for free. They can include this in their up-sell to increase profit on their course, or just add it as a benefit to the core offering to improve the value skew.
3) Bootcamps / Universities - Organizations who benefit from having the best learning tools for their students. Here, I imagine, is where the money is. However, it is also the most difficult to break into.
My initial thought is to target #2, as they are a sweet spot of being willing to spend money, but easily accessible. But re-reading
Unscripted
, I'm unsure. The Commandment of Entry seems to say that I should investigate option #3. I've also considered creating three separate landing pages, doing triple the marketing work, and seeing which group shows the most interest.
So, where do you think I should focus?