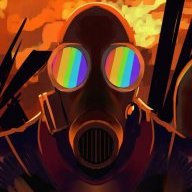 New Contributor
Read Fastlane!
Hello there!
I am 23 year old and I live in Greece.
I am attending medical school, and 2 years ago started my journey to self-improvement.
Self-improvement led me to train and read on various topics, including neuroscience, human relationships, productivity, health and ultimately wealth. Luckily, I met a number of people who actively try to improve themselves on these topics, and they helped me a lot. A few of them even have their own businesses up and running.

I recently read TMFL and was fascinated by it - my heart was pounding fast as some pages unfolded in front of me. The forum is also pretty awesome! Although I can't contribute much for the time being..
I'll try to throw in some brain health advice in the near future, so you'll achieve more and be more focused while working.

I know I can't make real money and have enough free time by becoming a doctor, let alone achieve financial freedom, even by raising my intrinsic value high enough to be one of the best. So I'll walk a different road.

As far as my lifestyle is concerned, I currently live with my parents, and spend about 200$/m. I plan on completing my studies (after all it's a safe backup plan). It's also a prerequisite for keeping a scholarship I recently earned (pretty good money). I 'll devote the rest of my time in becoming an entrepreneur, using the money from the scholarship and the help of my good friends. I don't think it's a good option to ditch my studies- at least not yet.

I have some lifestyle goals for the next 4 years and as a final destination.

I 'll take action the new few months. I am relatively young and have the luxury of being able to fail many times.

Thanks you for your time,
I am looking forward to starting my journey together with you guys.