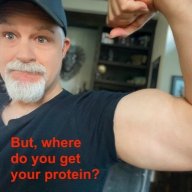 I followed the science; all I found was money.
Staff member
FASTLANE INSIDER
EPIC CONTRIBUTOR
Read Rat-Race Escape!
Read Fastlane!
Read Unscripted!
Summit Attendee
Speedway Pass
User Power
Value/Post Ratio
441%
Jul 23, 2007
37,435
165,084
Upwork goes public tomorrow, UPWK, initially priced at $15 a share.
Upwork prices IPO at $15 a share
If you make your living via Upwork, that could only mean one thing...
Look for the
higher pricing, less value squeeze
to start at some point as the urgent need to meet analyst earnings expectations will ensue...
As for if it is a buy ... not sure, but it's helluva more of a buy than Snap.