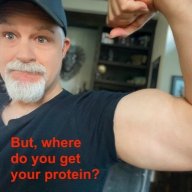 I followed the science; all I found was money.
Staff member
FASTLANE INSIDER
EPIC CONTRIBUTOR
Read Rat-Race Escape!
Read Fastlane!
Read Unscripted!
Summit Attendee
Speedway Pass
User Power
Value/Post Ratio
430%
Jul 23, 2007
36,338
156,362
Most Fastlaners have an INTERNAL Locus of Control.
Locus of control refers to how a person perceives the cause of life events. Someone with an internal locus of control would generally perceive him or herself as responsible for certain occurrences (his or her actions would have a direct bearing on the result). On the other hand, a person with an external locus of control would most often blame (or thank) fate, destiny, luck, society or some other force beyond his or her control.
Source:
http://cl1.psychtests.com
Take the test and find out if you have one!
http://similarminds.com/locus.html
Post your results!
Internal Locus |||||| 71%
External Locus |||||| 29%