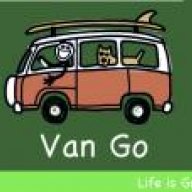 Gold Contributor
Read Fastlane!
Speedway Pass
Jul 25, 2007
6,474
1,367
61
MJ- I'm posting this under general business b/c this had such an extraordinary effect on how I ran my business (and life). If you think it's too far off topic, please, feel free to move it to another more suitable forum.
-Russ
A Car Story
When I was in my 20s, I lusted after the Lamborghini Countach (hey, it was the 1980s).
Sure, I loved the lines of the Ferrari 308 (and watched Magnum PI drive it around Hawaii every week), but when it came right down to it, I just flat out *loved* looking at the Countach. To me, it was like a space ship with four wheels.
So, being the enterprising and creative soul that I am (and modest, too
), I mapped out a plan to own a Countach. I could work more hours (I was in sales), and put away enough $$ to buy a Countach in just a few years--- provided I scrimped, saved, ate Top Ramen, and lived in a house trailer.
Since I was eating Top Ramen and living in a house trailer at the time, thinking this way was no big stretch for me. :smug2:
As I began my quest for the Countach, I'd dream about how cool I'd look, how much fun I'd have driving it, and the engineer/accountant side of me worked on the numbers, including a budget for things like tires and service, 'cause there was no use in having this car if I couldn't afford to *drive* it!
I would fantasize about driving around in the car, a hot lady sitting next to me, and everyone we passed looking on with envy. I loved this dream. As I thought more about all of the great times I would have in the car, I started to think about gas, good roads, and great weather (all necessary for my optimal enjoyment of the Countach).
Then something strange happened: I started to question just why-- or more precisely--*what* it was about the Countach that was so attractive to me. Was it the speed? The handling? It's ability to draw members of the opposite sex like moths to a flame?
The more I thought about this, the less I knew the answer.
To determine what my real motivation was,
I'd imagine having the Countach, but remove *part* of the dream, and see if it still had the same "hubba-hubba" factor for me.
At first, I imagined what having the car would be like, but not being able to drive it (needing a good mechanic, or bad roads, or snow, or . . .). This was a deal-breaker. I told myself that I wanted the car purely for the enjoyment of owning it and driving it.
So I imagined my next scenario: Owning the Countach, free and clear, with perfect weather, perfect roads, and perfect driving conditions. I could drive anywhere I wanted, with a perfectly reliable car, and get all the gas I wanted (hey, it's a dream, remember?).
This dream was fun, but it was boring. Where were all the people, ogling my car?
I could have all of those great, perfect driving things, but I would be the only person left in the world. There would be no hot mama on the seat next to me. No drooling bystanders. No kids looking on with slack-jawed awe. Just me. . . and my car, driving wherever we wanted.
Any you know what happened when I imagined this version of driver's nirvana?
Much of my interest in the Countach evaporated.
< POOF! >
I no longer wanted the car.
At all.
This was a shock to me.
I mean, here I had thought I was buying this exotic sports car to drive. But when I imagined doing just that---with no one else around to see it (or me)-- much of the thrill was gone.
What did that mean?
As I thought more and more about this over the next few days, I realized that my lust for the car had little to do with driving. But it had lots to do with what other people thought of me as the owner. Buying the Countach was my ticket to status, respect, and sexy ladies. Never mind that I was living in a trailer eating Ramen noodles. I had a
Countach!
Once I realized that my love for the Countach was based more on what others would think of me, the Countach lost much of its appeal. It seemed silly to work so hard, and devote my entire life, to buying and driving something because of what others would think of me.
That realization has changed my life.
Now, whenever I want something, I ask myself: "Would I still want this if I were the last guy on earth? What if there was no one else around to see me and this new toy?"
It's surprising how many times my desire for the new doodad diminshes-- or even vanishes-- when I ask myself these questions.
So what started with a shiny new $150,000 car has extended to my entire life: Where I live, what I eat, what I drive, and the people I hang out with (*especially* the people I hang out with).
Sometimes the best gift you can give yourself is the realization that you don't need something.
That you already have what you need, and want.
That's been my key to happiness.
And success. It allows me to focus my energies and goals on business and wealth-building, instead of impressing others.
-Russ H.
Update (22 years later):
I no longer live in a trailer (was doing that and the Ramen to save money for investing).
Last month, my least expensive house was appraised at $650,000. I have 3 others, worth 1.2, 2.5, and 3.75 million. All are money-earners except the house I live in.
I still love cars. I own 3 classic convertibles, a MBZ, and an old 4X4 I love, plus a newer truck and '06 convertible. Paid cash for all of 'em.
And while I tend to eat out a lot (part of why I moved to the Napa Valley), I still do love those ramen noodles!
Last edited: