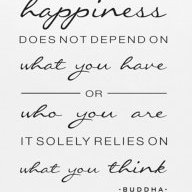 Be in the Moment
FASTLANE INSIDER
Speedway Pass
MJ, not sure if this should be here or off-topic... move if necessary!
A Billion Bootstraps
Microcredit, Barefoot Banking, and The Business Solution for Ending Poverty
by Phil Smith and Eric Thurman
A Billion Bootstraps takes sound business principles and applies them to the world of charity.
This is a great book for people that cringe as they put money in the offering plate because they don't really think the money will be spent wisely or wonder if it is actually helping .... or worse... actually causing harm or perpetuating the problem they are hoping to help.
A Billion Bootstraps gives us a different take on charity.
If you look at programs that supply food to starving people in third world countries deeply, you realize that the act of giving free food is actually harming the local economy. The only logical way to end poverty in a given area is to empower the local people to create their own solutions - their own food. The only logical way to end the problem is to support local food production.
If you are giving away food - you are harming the local food producer. They can no longer compete. Who will buy the product when it can be had for free?
A Billion Bootstraps is about giving a small business loan to entrepreneur minded people. They will improve their own lives, the lives of their family, and the local economy..... and they money will be repaid. This allows your dollars to positively impact several lives over a sustained period of time - not just a one time meal for 10 people.