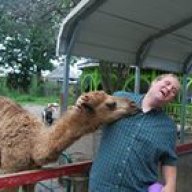 Silver Contributor
Speedway Pass
User Power
Value/Post Ratio
378%
Sep 8, 2015
143
541
37
I'm really hoping this doesn't come across too salesy, but here goes anyway.
Had my best month ever : I've been running my
real estate
company, laundromats and now documenting the whole process on youtube.
Revenue was 60:40 in favor of my brick & mortar stuff, but youtube is exploding. It's getting really, really interesting for me but the real reason for me posting is seeing what ideas YOU guys would want to see someone like myself - A 34 year old guy, father of 4, been in marketing/
real estate
/startups/digital stuff since 2006 cover on a youtube video address in detail. It's an odd situation where as time goes on my skill-set keeps becoming more and more valuable. It's also odd to have those "Things" like listbuilding, ad-write CTRs, A/B testing, etc come out on such a grand stage such as being popular-ish on Youtube.
View: https://www.youtube.com/watch?v=whZYymbj6C0