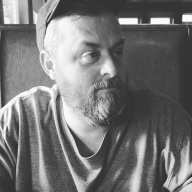 ( Jason Brown )
EPIC CONTRIBUTOR
Read Fastlane!
Read Unscripted!
Summit Attendee
Speedway Pass
User Power
Value/Post Ratio
516%
May 29, 2013
1,858
9,595
I decided to start this thread purely for me.
Sorry, but at least I'm honest. right?
I wanted to hold myself accountable because I told myself I would do $X outside normal "business" setups ( selling online, flipping homes, etc ) this year. Unless I make this thread where I have the chance of having egg all over my face and looking stupid, I might not hit my
goal
.
My $X
goal
? Let's wing it and call it an extra $500k this year.
I also started this as a way to test all the crazy a$$ ideas I have, but I'm going to focus all my crazy a$$ ideas about crypto here.
I'll post some scripts I've built, scripts I haven't yet but would like to, what Im doing specifically, and how much money I'm willing to play with on this thread.
As a background, I use to trade Forex back a long time ago. I made 10's of dollars from it.
Also, I have a few different accounts and this thread will be about just 1 of those crypto accounts.
Example, I have a sizable amount in 1 account I use for a specific purpose. This thread won't be about that account. I'm going to essentially start with a smaller account that more closely matches what a beginner would have starting out in crypto. Plus this smaller account is "safe" for me to test my "crazy" ideas on ( just in case this all goes to shit ).
I'll post more later in the day.
.
Last edited: