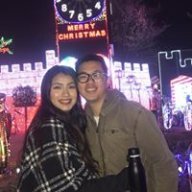 User Power
Value/Post Ratio
311%
Feb 24, 2018
27
84
31
Alright, so here goes.
I work in my own business that buys and sells used items. I've made the decision to outsource a majority of my work.
I've been working in this business for about a year. The process of doing things is pretty straight forward in my business. I spent the last year and few months figuring out what works and what doesn't.
If everything goes according to plan, here's what it should look like:
April: Finish the operations manuals for all parts of the business. Continue gaining capital. Research research research.
May: Test out the manuals myself. Keep working in the business. Receive feedback from current helpers and my soon to be employees. Continue gaining capital. Keep researching. Go from working 25 days to 12 days a month.
June: Same grind as 2nd month. Start the hiring process for employees. Keep refining the manuals. Keep researching.
July: Continue outsourcing work. Increase pool of employees. Keep refining the manuals. Keep researching.
August: Finalize the manuals. Finalize initial research.
September: First 100% hands-off day. Continue receiving feedback. Research more if need be. Tie up any loose ends.
Do I expect it to happen like this completely? No. But this is what I'm striving for. It might take me to December or beyond. My
goal
isn't to create a booming business here, but rather part of the equation that's takes very minimal to no time away from me. 10 hours a month making 5 figures as part of my income. Frosting on the cake if it makes 6 figures.
Without further ado, my progress thread!
Last edited: