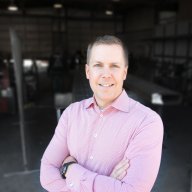 User Power
Value/Post Ratio
258%
Jun 17, 2018
31
80
I've been told that the new magic financial freedom # is $10M. So given that I have some distance to go, as I'm at about $1.6M in holdings now. I'm shooting to be financially free by the time I'm 43.
In pursuit of this, I am seeking advice from professionals who may be there on how to diversify between my passive holdings (partial ownership in REITs with preferred returns), to active development, where I may get higher returns including the construction fees.
I am getting between 10 and 15% Cash on Cash right now, with several investments in hotels, mixed use and office in the Mid-West and Arizona.
In the next 5-10 years, I would like to pursue doing my own developments. I have 7 years of construction experience with my father as a general contractor and am finishing a course through Cornell in
Real Estate
Development
Is it worth it to do the development or just continue to invest excess cash from my current business in the passive private REIT's.