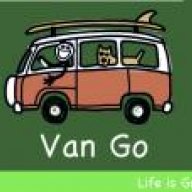 Gold Contributor
Read Fastlane!
Speedway Pass
Jul 25, 2007
6,474
1,368
61
OK, Here's a fun exercise inspired by one of our fastlane members:
1. You have $3,000
2. You want to have $1,000,000 in 15 months
****
Limits:
-You cannot borrow money from any banks or other lending institutions
-You are 17, so you're not eligible for most other loans, RE, etc.
-You have to go to school from 8 am to 3 pm M-F
-You have no particular skills that would be considered mega-valuable
****
That's it.
Outline a PLAN for the next 15 months.
Your goal: Fifteen months from now, you have $1,000,000 in your bank account (and it's all yours, not OPM)
****
Ready? Go!















-Russ H.