Does it Cash Flow?
FASTLANE INSIDER
Read Millionaire Fastlane
Speedway Pass
Jun 7, 2008
473
4,035
999
Hey guys,
big milestone
for my website: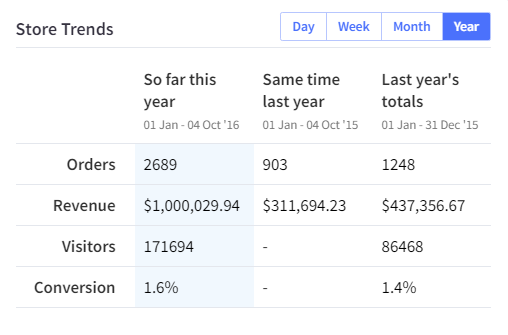 My first
Million
!
(If you include Amazon and my second site the total is $1,329,000 already).

But I'm most excited about my little, self-contained store I started two years ago
Keep chasing your dreams. Much love!!
Don't like ads? Remove them while supporting the forum. Subscribe.