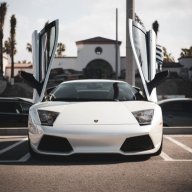 Does it Cash Flow?
FASTLANE INSIDER
Read Fastlane!
Speedway Pass
What better way to spend a Friday night than working on my businesses and spending time with my Fastlane brothers and sisters? Don't you dare try to answer my rhetorical question!
It is about time I updated everyone!
I AM OUT OF THE CAGE.
I quit my $XXX,XXX per year investment banking job a few months ago (June, 2014) after two years at the firm. I worked my a$$ off to get the job and at 24 years old I am sure many sheeple would think I am insane for leaving my "stable and high-paying career". On the contrary, I have never been
more sure
of a decision in my life. That job was a cancer to my system. A drain.
A real life-suck
. Waking up and going to a toxic work environment fueled by caffeine, corporate-bureaucracy, a$$ kissing and alcohol infused weekends…it was not for me. The industry of high finance is amazing, but the same can't be said for the minions who work in it. It was painful to ride the train downtown every day. Worse yet, there was a ball-and-chain blackberry (my work phone, I called it the "bad-phone") attached to my hip at all times in case the client said "Jump!" and we said "How high!" (No, I did not
actually
wear my BB on my hip…only really cool people wear cell phones on their hips!)
The job was changing me as a person. I was not happy around friends and family. I was constantly stressed for no reason. My eyes grew darker and sunk into my head. False deadlines became the norm. My fitness was non-existent and my health was far from peak (those $30 a night dinner stipends were truly amazing though! Lots of sushi.)
It wasn't all terrible. I figured out who the
good
people in the business were quickly and have made some lasting friendships. I saved all my paychecks instead of "buying bottles" and cars, and
I lived for free while working
. And while I did not partake in the alcohol fueled weekends (okay, maybe a few), I did partake in soaking up a wide variety of industry knowledge while I worked at the firm. I now know things that you couldn't pay someone on Wall Street to teach you (put it this way: I can make a "really pretty" PowerPoint presentation
). But I digress…
So June 2014 rolled around and I had had enough. I threw in the towel.
Following my resignation, I decided I deserved a couple months to relax overseas…but not before launching an ecommerce business
FIRST
. I launched my niche site on May 1st, 2014. At launch I kept remembering the one thing
everyone
is always saying around here, "All you need to do is get ONE SALE." Get that
first bite
and the snowball will be rolling for you! Could
that
really be all it is? Could the mantra I hear over and over online be true? One sale can't be
THAT
hard to get. And compared to the 85 hours a week I worked for someone ELSE, pssh,
it wasn't
.
I built my ecommerce site late at night during the last few months of my job. I would get home at 11pm or 12am and then work until 2am or 3am on my site (loading product, back-end, learning basic HTML and CSS, SEO). I constructed the site using only the free eCommercefuel guide and the masterful posts here on the forum from
@biophase
. I didn't ask any questions about which niche was best or which hosting platform to use.
Those are questions I believe that anyone with an ounce of effort can answer on their own
. I read, I researched, I looked to the opinions of experts in the field, I
evaluated
, and I chose on my own.
When I got my
first sale notification
on my iPhone just three days after I launched my ecommerce site I was EXTATIC! My long nights had paid off. I rushed to the computer and called my supplier to get him to ship the order right away. It was then, by Murphy's Law (naturally), that I ran into my first problem:
the product was out of stock
! I was mortified! I called the customer promptly and made him aware of the situation. I explained that we didn't have clarity on when the particular product model he ordered would be back in stock, but that I would surely call him as soon as we knew any more information. I issued a prompt refund and added a free-shipping credit on the customer's account for future use.
That same customer ordered from me 1-month later, and I have done
$12,000+
in total product sales since that day with very limited work. I treat my customers with the utmost respect and have seen that pay off in spades through positive reviews on my site and through re-orders like that one. It feels pretty damn good!
No, I will not be sharing my niche at the moment, not until one year of operations and until I have decided whether or not to stay in it. The margins are rather thin (~20-25% before monthly administrative costs) because the product is heavy and I am using 8 suppliers here throughout the USA (dropshipping, not manufacturing myself).
I am no expert at ecommerce by any means, but I had a desire to learn the business because I lacked coding skills and thought it would be fun to earn while I learned. I am currently only using my own site to sell (no FBA, no eBay, no 3rd party services). That may change. I also spoke with Jack Edwards about switching the business to B2B / brick-and-mortar earlier this year. We brainstormed some great ideas and I believe that model could be more fruitful with the right amount of hustle.
YOU TOO CAN DO THIS
. I want to make note about not wasting people's time with questions you can answer yourself: Even though
@biophase
is a real life friend of mine, I didn't ask for help nor did he know I was building the business until I sent him the fully-launched site to check out for feedback. What I hope some here will take away from the launching of this business is that
YOU CAN DO IT
. The
information
is out there and it is
free
. Search this forum. Only
YOU
have the power to change
your
life. And please, don't complain about problems that don't exist
yet
(i.e. "What if I don't get traffic?" "How do I know my niche will work?" "What about getting an LLC, how do I do it?" etc. etc.). NO ONE IS GOING TO CREATE YOUR DESTINY FOR YOU. Only
YOU
have that power (and you do have that power my friends =), I know you do!)
Just remember…at one point in time even the legendary biophase didn't know a lick about ecommerce…yes, it's true!
Truthfully, I use my ecommerce business to fill my time when I am not working in my real estate business (it only takes 1 hour a week). For that reason I may lose focus on it. Only the next few months will tell.
On the home front, I have remained true to my core focus: real estate. In March of this year I met a carbon copy of myself by chance one day who has now become my business partner (I always told myself I would never have one). He is a few years older than me (27), but we are currently evaluating projects and have something under contract that I will post about when the time comes. Will also keep you updated on our capital raising activities (truly fastlane).
All I am trying to say in this thread is
GET OUT THERE AND GO GET IT
. Plan ahead. Have faith in yourself. Entrepreneurial life is amazing and feels weird in the beginning (it still does for me). You command each day. There is no structure anymore other than that of
your
plan
. It is like opening the front of a cage that was preventing you (the lion) from running out into the Serengeti (the world).
I come here because it keeps me
focused
. I love the people on this site and I love sharing my story as it develops to help motivate others when possible. I also want to get feedback and imagine I will have some questions in the coming months. THE REAL FIRE HAS BEEN LIT.
Goals for year end 2014 (3 months):
Partnership apartment units: 15
Personal apartment units: 6
ecommerce site sales: $25k
"I'd rather be a hungry lion in the wild, than a well fed lion in a cage."
-----
I am truly thankful for this forum
@MJ DeMarco
. I need to thank
@biophase
x 1000 for your posts and continued guidance. I also want to thank
@JackEdwards
for
this thread
.
And thanks to all my RE mentors, especially
@SteveO
@RealOG
@GLC65
and those who are not members here.
Last edited by a moderator: