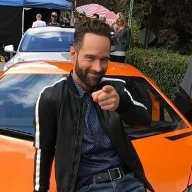 Contributor
Read Fastlane!
Read Unscripted!
I thought I should make one of these to keep myself in check.
This is the first post on the thread so I'll keep this introductory and tiny bit detailed. First paragraph will be on the main question on everyone's mind (what do I do, what problem am I even solving..) so we'll get that right out of the way.
What I'm doing in my entrepreneurial venture
By the end of last year(Nov 2020), I pretty much knew that online course making was for me (I had been taking udemy courses for 2 years and my history is a little too much to read(in short: I used to make rap music a few years ago and was pretty comfortable on the mic and my English accent was good too). So I made half a dozen tutorials on YouTube (on programming fundamentals) and I decided that training was over and started making a course on full stack programming on Udemy to get some hard proof that this stuff even works. You must know that by this point I was living with my parents (still am) , and was totally dependent on them. I was broke with no entrepreneurial or freelance experience and we'll get into my personal journey next. I had to break the 0$ revenue. Long story short I started working on the course, The problem I am solving here is a simple one... Education and Learning. In today's age everyone has knowledge on the internet but only a few can teach, there are few roadmaps and there is little guidance, so I tried hard to make sure that I provide real value to the student. With no market strategy I gave the course for free to a lot of people, and by now I've made over 500$ in revenue. I know it's not a lot but it's a baby step from 0$. People liked the course, I had people telling me that this course helped them get a job, but it's still not on my standards, I could do way better than that and I knew it. That's why I started to work on my second course, partnered up with someone and that didn't work out, long story short I wasted my last 4-5 months, planning my weeks but not executing anything. Wasting time on YouTube and other disgusting addictions. This last month I knew I wanted to change so I started making small changes in my life and now I don't watch youtube (sober for 12-15 days).. I have more time and I work on the course daily (David Goggins- Can't hurt me book changed me). I am providing A+ value on the course, with mathematical animations, pdf resources for most lectures, and in depth understanding. This current course I'm working on will take a nobody and making him/her an ML Engineer/Data Scientist. This is the biggest thing I will ever do in my life so far... So let's see what goes
My Education
I'm a software engineering student in Pakistan, but as a self taught engineer I already learned full stack web development on my own in 2019-2020.. I also learned machine learning, deep learning starting mid 2020 when I lost my interest in Web Dev, as its just software.. it depends on what problem you are solving.. and problem of intelligence is the problem that makes my eyes light up.. I used to discuss neural nets with my uni Discrete math instructor and once she told the whole class 'If anyone's gonna do a phD in your class its him (pointing at me)'.. my friend interrupted her saying, "that's not possible, he will drop out in the final semester and become a billionaire" (he's also a fastlaner doing game development XD)
So that's pretty much my education, Software engineering,
Artificial intelligence
(ML, DL), right now I'm learning deep reinforcement learning, which will replace most human jobs imo, and is already doing so. I love
artificial intelligence
and I want to increase the public consciousness's knowledge and understanding about it and also make businesses that automate stuff, remove humans out of the loop so humans can do what matters (space exploration, art, science, particle physics) and not some redundant task that machines can do, and that drives me to make my fastlane business for (non monetary) motivations. My management teacher once said "everyone's motive in this world is monetary, there is always the money variable behind every move", and I find her true to some extent but not entirely.
How I ended up here (why I hate jobs)
I was always a nerd from the beginning and a shy person. But I wanted things. I won't go into everything, first in 2016 I was obsessed with soccer so I joined a club, didn't work out as we shifted homes again. In 2018, I got obsessed with eminem and start rapping myself lmao, gave up rapping cuz I got bored with it. That was going well, until I joined uni ( in pakistan you don't have a choice for that, I didn't... and I think it was a good decision anyway as I get to hitch a ride with my parents once more XD, my father worked very hard, he didn't have a uni education and to learn electrical engineering he had to teach himself so he wanted us to have good education and get a good job. My brother got a good job, my sister got a good job... I hated 9 to 5s at that point, I could see the redundant cycle of living your life like a slave, I literally used to call my brother a slave at that time for that and he didn't like it. Why I hate jobs is because they just get you, its like a university, every week, at the same time... they train you for corporate crap. Its like, what are you living your life for? When you are working for someone like that. I can praise freelancing as you decide your own time but that's just a financial function of time and not space. Only a
productocracy
is a financial function of space.
Deep inside I knew I wanted to change and I picked up MJs book, as I could read when I was in the bus going to uni(starting first semester), how I found the book? I googled books on becoming a
millionaire fastlane
. The book's title was catchy so I was skeptical in the beginning like if it was some get rich quick woo woo, but reviews were good so I picked it up. That book changed my mindset 180 degrees. In the first semester I gathered a couple of friends and said, we must learn web development and make a company. We did start but the sad part is I was the only one who ended up learning frontend web development (React, html, js, css) by the end of the semester. I tried to figure out freelancing but I figured I needed to learn more, I learned backend web dev and build a couple of interesting websites. I never got to freelancing though, now I would say I never tried hard enough. Because deep inside I knew it was not a function of space. You couldn't repeatedly sell one thing. But you could do that for a website, I didn't have any good ideas. Next Year I knew web dev well and didn't have to learn anymore.. I could make a full stack web site, deploy it whenever I needed it.. (i did later for my own personal softwares and didn't lose a lot of grasp).
I got into machine learning and by the end of that year (2020) I started making udemy courses, what you know from the first paragraph.
Why Udemy?
I chose udemy because I don't have many choices in Pakistan, I still don't and there are other factors. There is no paypal, financial services are just not at that level here. But I must do with what I have. I know this violates the commandment of control, but I can live with that 'for now'. When you are studying full time university and come home to do uni stuff, its not that simple, I figured this is the best plan of action. I have plans to make this into a website later though.
My Goals as a Fastlaner
So why become a fastlaner? Because I crave freedom. In every sense of the word...
> Become a multi Millionaire by the end of 2023. (financially free(2022))
> Build ventures that provide real value, automated systems for business and reduce human labor.
> Focus on
AI
ventures as that is my specialized skill.
> Earn my freedom by investing in US.
What's next
Now I gotta get back to the grind, balancing university life and this venture is not going to be a thing, there is no balance here. Things are going to be rough and that's good. If you don't intentionally suffer, life will make you suffer miserably. Thanks for reading.
Last edited: