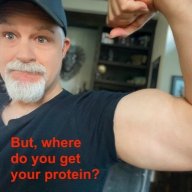 I followed the science; all I found was money.
Staff member
FASTLANE INSIDER
EPIC CONTRIBUTOR
Read Rat-Race Escape!
Read Fastlane!
Read Unscripted!
Summit Attendee
Speedway Pass
Jul 23, 2007
35,590
141,888
The 2020 Fastlane Summit, Ticket Information
Friday/Saturday February 7 and 8th, 2020, (8AM - 5:30PM) Talking Stick Resort, Scottsdale Arizona
Ticket includes (minimally) lunch and all-day coffee. Depending on event attendance numbers, other food perks could be added. For a complete list of speakers, please visit the
2020 Speaker Thread
.
TICKETS NOW ON SALE
:star::star::star::star: SOLD OUT ! :star::star::star::star: This already is the largest Summit ever. If you still want a ticket, email the forum using the contact form at bottom of forum and let me know your circumstances. Minimally, you will be put on a waiting list if tickets shall come...
www.thefastlaneforum.com
Cost:
$449
Per Ticket, Max Two Tickets (PayPal and Credit Cards Will Be Accepted)
Total tickets available:
110
Room rates will be
$239
per night. Room codes for booking will be provided next week. Please do not book a room outside of the room block... otherwise I will get stuck paying for any shortages.
Sale links will be provided over the weekend.
MARK YOUR CALENDARS!
Tickets go on SALE Monday October 7th AT 10AM (Arizona Time) for INSIDERS only.
For the general forum, tickets go on sale Monday October 7th at 2pm (Arizona Time).
Looking forward to it! February in ARIZONA is much nicer than February anywhere else!
Last edited: