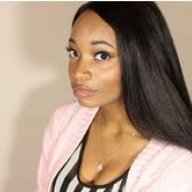 Contributor
Read Fastlane!
Read Unscripted!
User Power
Value/Post Ratio
376%
Oct 26, 2017
21
79
30
Hi All! So excited to be here.
I just finished reading The
Millionaire Fastlane
and
Unscripted
.
I'm 24. I graduated from college last year with a shit ton of debt and I have an
ART DEGREE
. (cue scary music)
Now it could be worse, but I am "one of the '
lucky
' ones". While my peers were complaining about how they would never be able to find a job after school like all of the rest of the alumni, I was out carving out career possibilities with 4 internships, a killer portfolio, going to job fairs, and crafting stellar references. I was never afraid of hard work and I did everything that I was told was right.
In my major I am a
magical unicorn
, now working as a Web/ Graphic Designer for a Fortune 500 Company-- while others I graduated with in my major live at home, blaming everyone (society, government, cooperations ) but themselves for not being able to achieve their dreams. I make more than about 10 of them combined in a career I actually love (compared to so many others)-- So why isn't this enough for me?
As I am always in a mode of constant- never ending improvement and get-my-shit-togetherness, in this year I have been in a financial renaissance. My debt, as much as it is a curse, it is also a blessing because it's made me want more-- a life free of it and everything else holding me back from the life that I actually want to live.
Hearing the standard slow lane advice
has been nothing short of depressing. Dave Ramsey. Tony Robbins, so much financial advise that made me want to just give in to the rat race and give up on my dreams of freedom.
I started to book I read a book called "
Set for Life: Dominate Life, Money and the American Dream
" recommended to me on Audible. In the first chapter I realized that this was not the American dream, this book was once again peddling the what I've now come to know as the slow-lane mentality of penny pinching, living like a freak, and dying rich ( if you're lucky ). I was so pissed off listening to it, that
I broke down in tears
in the middle of my lunch. I thought that if this was the only way to become wealthy, even if I am young, I was going to die before I ever got there. In my anguish I returned that piece of shit and out of blind hope and possibly divine intervention bought another reccommended book-- "The
Millionaire Fastlane
" audiobook.
I felt like that book was written just for me.
I read both that and
Unscripted
in only
4 days
, listening to both non-stop, and reading along when I could with the Kindle companions. The paper-back versions are in the mail from amazon as we speak. Yes I bought
ALL 3 VERSIONS OF BOTH BOOKS.
As for a business,
I am already a front-end designer and so now, I am learning full stack development. I feel advantaged because I already understand compelling design, some psychology, and marketing, so building saas web applications seems like a natural choice to me.
This was longer than I expected it to be. But I'm happy to be part of this community! Thank you so much for reading.