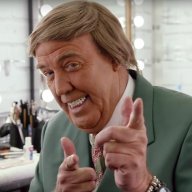 New Contributor
Read Fastlane!
Read Unscripted!
Hello everyone!
My name is Sjoerd. I live in a small city close to Rotterdam, Holland. Recently I turned 19 which made me realize it's time to get more serious about my future. That is also why I'm now posting this introduction because I want to be a part of this community!
When I was 15 I was lucky enough to stumble across The
Millionaire Fastlane
. Reading the book completely changed my perspective on life. I'm so grateful to you,
@MJ DeMarco
for making me see there are more ways to live life than the slowlane. My parents do truly believe in the slowlane, but thankfully they are open for my views on life and we enjoy talking about it.
I'm a bit ashamed to admit that I haven't achieved anything since I've read the book. The last couple of years were just school and having fun! At the moment I study Business Administration at Erasmus University. I dislike it very much. All I'm learning there is how to become a manager who uses a lot of fancy words, but doesn't get anything done. That's NOT who I want to become. I have made the decision to stop at the end of the school-year.
I also work at a store which has a webshop. It is small scale but very successful. The owner has become a multimillionaire, which is amazes me because it's just a simple store. Just observing his decision making teaches me a lot about how to do business.
So I'm a bit lost at the moment. I have no idea what my future holds, which both scares and excites me at the same time. I hope this forum will help me find out if entrepreneurship is the road for me, or if I'm better suited in a different role.
I may not have much life and business experience, but I will try to be of value to the community. Looking forward to interacting with all of you!