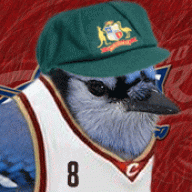 When in doubt, dare.
Read Fastlane!
Speedway Pass
Just came across
this LinkedIn post by David Delahunty
, all credits to him. Give him a follow and a like on LinkedIn for his work. A list of 1269 business ideas.
Looking for inspiration? Here you go.
An app or a website where you can exchange gift cards for other gift card
Gloves that vibrate when you get a message or a phone call.
A progress bar on GIFs.
A Tinder-like app that will match you with your music/film/ books/T.V series soulmate. Where you could talk about your favourites, recommendations, or invite them to go out to watch gigs/movies.
Banksy App. A geolocation map which shows you if you're near any Banksy Graffiti based on your location.
Auto applies job app. Upload your CV, Cover Letter, and personal details. The app scrapes all jobs in your industry and auto applies to any new relevant jobs.
The volume of your car increases the harder you press on the horn.
Gym mirrors should have built-in tech that allows the user to see their data - heart rate, calories burned etc. Could sync up with a Fitbit.
App store should have options to filter apps in order of the number of downloads and also an option to filter in size of MB.
Why hasn't anyone created an alternative to Vine?
App for Google Glass that replaces sad faces of people you pass by on the street with the happy ones.
A location-based app that credits your Travel card fare based on length of delay you experience.
TV that is connected to your Fitbit. If the Fitbit recognised that you have fallen asleep then it will turn the TV off, if you left it on.
An app which preserves languages which are about to extinct and also lists its native speakers.
Convenient food delivery service for vegans.
When someone rings you in a nightclub/ concert rather than answering the phone and shouting down the line. An iPhone feature where your phone can tell you're in a noisy environment and give you an automated message response to let the person know you can' t talk and will ring them later.
A Twitter App where you can write as many characters as you want. The app takes your text and posts it on a thread.
An "undo" button on the keyboard.
An airport cinema.
Movie theaters should come with apple airports. Be nice to have an option to block out noisy people.
Instagram feature to be able to share other users stories.
Facebook dating app, get paired with other users with similar profiles, friends, likes, interest etc.
An app that shows you where the bathrooms are in different stores.
An app where you can upload a picture of sheet music and it plays it for you so you know what your part sounds like
Uber for phone chargers. Low battery? No problem. ChargeU will drop a portable straight to you. Will pick up at a later date.
Netflix should have an "I'm feeling lucky button."
Twitter should ban Trump's account. Twitter's rules apparently don't apply to Trump.
Autopause on Netflix when my Fitbit says I've fallen asleep.
An app where you upload a reference picture & it tells you what colour the paints you need are.
Twitter feature to curate the content on my feed. Like, I could only get tweets from the people I want tweets from.
Chrome extension that turns all the negative emojis into positive ones.
A shelf fixed to the ceiling that can be lowered to access its items
Sometimes I accidentally delete apps, it would be great if iPhone had a feature to show me the last 3 apps I deleted.
An app called 'Dinder' where couples find other couples nearby to have dinner with.
A toggle on Dribbble to show/ hide 100-day UI challenges.
A chrome extension that reveals the pricing plans of any site you're on.
YouTube feature where if someone 'dislikes' a video a pop-up asks them why. There dislike won't process until they give their reason.
VR Sports-based video game where you play as the camera operator
McDonald's app where you can search for a location and see if their ice cream machine is broken.
A site that gives you gifts recommendations for your friends based on their social media likes and dislikes.
Bike friendly professional clothing line.
Buses should have a blinker light that tells customers they have 60 seconds until the bus leaves the stop.
A browser extension that mines crypto-currencies for you.
YouTube feature where if someone 'dislikes' a video, any comments they make on the video will have smaller text and greyed out a bit, so that future video watchers can maybe parse out why they dislike the video.
A food app where you can order food from different takeaways and get them delivered. I want Whopper meal & dominos cookies.
Online shoe store for amputees.
YouTube should have a playlist for all your new subscription feed videos.
Augmented Reality Subbuteo game.
Mayo & ketchup squirt bottles that have nozzles on both ends.
Play and pause buttons on YouTube browser tab.
Apple should have a feature that Siri counts down from 20 when your battery is about to die on your iPhone or MacBook. "David your phone will die in 20,19,18..."
Netflix lists should have folders to separate shows and movies.
Clothes dryers should have a bedsheets setting.
A Twitter feature where it autocorrects certain words to be shortened & understandable & take some punctuation out so it can fit a tweet.
Movie theaters should sell merchandise for the movies they are playing.
A feature on SnapChat where you can emoji react to someone's story.
A "please no radio" feature in the Uber app.
A search bar to see who viewed your Snapchat story instead of going through the whole list.
A Twitter/ Facebook filter to hide the same shared image/ tweet that keeps appearing on your newsfeed. I only want/ need to see it once and not multiple times.
Twitter should introduce stories.
AR dating app. If your match is on the app they will have a heart above their head. Fire virtual love arrows at potential love matches. Think Pokemon go for dating.
Once a month the lottery should be played charitable organisations only and the public cannot play.
Mobile phones should automatically switch from 3G to WiFi.
An app for GTA where if you get a call in the game, you have to pick it up on your phone.
An app where people who can't sleep get connected with people who love to read out loud.
Solar powered bike lanes. It's easy to separate a bike lane from the road during the day as its colour coded but less at night. What if you installed solar powered lights that would light up at night.
Spoiler free trailers.
A website where you could find documentaries based on what animal you search for. IMDB for animals documentaries.
YouTube "Watch later " feature.
A chrome extension that automatically updates bookmarks to where you last closed the page on that bookmark.
VR car simulator for learner drivers.
Toilet paper holder with built-in phone charger, charge your phone while you poo.
Ice cream truck app. The ice cream music plays on your phone when the truck is near your road.
Facebook posts should have a fake Button feature in addition to share, like etc.
A microwave barcode feature that lets you scan the packaging to begin cooking the food for the perfect amount of time and power level.
An app where you find out who else on the plane wants to split a cab to town or maybe going to the same hotel etc
Traffic lights should have sounds so that people looking at their phones know when the light turns green.
A sensor door that lights up when someone knocks on it, be useful for deaf/ elderly people. A light box can be placed in rooms where the person spends most of their day.
A site that I could pay to watch movies that are currently in theaters.
An option on iPhone to have everything after the first page of your home screen ordered by usage.
WhatsApp calls to landlines
A Protein-shake & Smoothie Food Truck
Undo delete button for WhatsApp audio message.
A computer AI network that generates new episodes of TV shows by analysing and compiling all the other episodes.
An App that would suggest music based on the notes, keys and chord progressions of your favourite songs.
An app where it turns your pictures into emojis.
An app where grumpy people stuck in traffic on the way home from work is able to order food and have them delivered by drones.
An app where you list all your favourite artists, you get auto updates sent to your phone about tour dates, new music etc. all in one place
An app where you take a picture of your baking ingredients and it gives you a dessert recipe
Group messaging feature on SnapChat.
A chrome extension to mute youtube ads and automatically clicks the skip ad button.
Report trolling/ bully button on Facebook. When pressed the bully/ troll will be sent 100,000 messages on his profile every hour until he/ she deletes their account.
A TV that automatically adjusts its brightness according to the light in my room.
A SnapChat story devoted solely to dogs.
A forehead slap emoji.
A children's school lunch delivery service.
New iPhone x should have a feature where you can pull a face and it turns it into an emoji.
A pancake drive-thru.
Privately like a photo on Facebook, the user sees that you liked it but nobody else can.
An iMessage nudge button for when people are taking too long to reply.
Snapchat face recognition for dogs and cats with their own set of face filters. Human filters for dogs.
An app where you can pull music from different streaming services to make a playlist.
A Twitter feature where when you got into an argument with someone you could switch it to audio.
AR app where I point my phone at someone speaking and it displays the voice/speech in text for the hearing impaired.
An app where you announce when you're going to leave a library seat so those looking for seats can switch out with you.
A restaurant that only does birthday parties.
A web/mobile app that allows users to join a room, and add music to the queue.
A trading app like Tinder where you trade items like furniture, phones, and other things.
A service that purchases, tracks, and syncs an eBook & its audiobook, so you can effortlessly transition to reading and listening to your book.
Fly sensored windows. A double window pane that allows the fly exit your house. When a fly lands on the window the inner pane of your glass opens forcing the fly to the next window pane. The inner pane closes as the outer pane opens.
Credit card with a pullout pen tip to write with.
Netflix pilot season, Netflix showcase new pilots and the most popular pilots get their own series
Facebook should have an optional 'seen' feature which hides posts that you have looked at or marked as uninteresting.
Image zoom in on all images on all social networks.
Bank Cards should use a QR Code to store information. The current contacts of the chip get damaged easily
An app where you can enter a persons license plate and complain about their driving.
An option when online shopping where it shows a model the same size and build as you wearing the item of clothing.
A way to mute quote tweets
An app where small youtube creators can connect/support each other.
An option on twitter to block a certain community on twitter.
A way to tell advertisers that I already use their product so I could stop seeing/hearing their ad.
A way to "like" emails. That way people know I received them, but they also know I'm too lazy to respond.
Milkshake delivery service.
Women's sports magazine, covers women's football, rugby etc
A TCM Netflix-style service just for old movies.
A service that delivered coffee every morning.
An alarm clock that turns your lights on so you can't fall back asleep.
A button in Google results that would say "Never show me this website ever again".
A twitter function to block/mute a thread, but not the actual people involved.
Voicemail for WhatsApp
Twitter feature to "hide my tweets from" option.
Expressions of emotions through your keyboard. The harder you press on the keys the larger the letters.
Twitter should have a save draft feature.
Airport locker storage for items you can't bring on a plane but don't want to throw away. Option to pay on collect on way back.
A way to reply to Facebook, Twitter and Instagram messages on one platform.
A way to like or dislike TV ads via your remote. Some advertisers need to know how bad their ads are.
A way of knowing which of your twitter followers muted you, so that you can unfollow them.
A way to custom the "you are blocked because <reason>" message.
WhatsApp should have filters like SnapChat
A way to block automated messages being sent to me on Twitter.
Banks should send a confirmation notification to the sender that money has been received.
Bluetooth heated socks. Socks that you can heat via your phones Bluetooth for those winter nights.
Bath mode for your iPhone. Block calls and texts so you don't get any frights and drop your phone. The mode still allows access to wifi for browsing.
A machine that automatically unracks your weights for you.
Netflix feature where you can talk to people who are currently watching the same show as you.
Twitter should allow you view poll results without having to vote.
An Air BnB feature which allows users in disaster areas to offer their homes to stay in for free.
Direction tag on fitted bed sheet.
A drive thru that sells candy.
Incognito mode for Netflix so i could secretly watch embarrassing awful things.
Add a button to alarm clock apps for "tomorrow is my day off"
Actors should share what film scripts they get and ask their fans "should I act in this"
A completely unbiased news channel that is publicly funded.
A 24 hour Christmas TV channel. Plays all the classics 24/7
Adobe should have a shared feature where people can work on Illustrator or Photoshop together.
Make an option on Netflix similar to the kid's area, but for seniors. Have it stocked with old westerns. The design layout could be simplified with increased font size etc.
Apple Music feature to tell you how many people are listening to the track your listening to.
A monthly subscription box for candles.
A way to 'retweet' photos on Instagram and not on a third party app.
An edit button on Instagram where you could edit your pictures and change the order of them.
To celebrate Australia day google should flip all search results text upside down.
Find my iPhone app clone for my glasses.
Facebook should limit the number of likes each person gets per month. That way when you get a like from a friend it will mean so much more.
Facebook should implement a feature for missing children that when a child goes missing in your area then there missing person poster will be pinned to your newsfeed.
Apparently, people with Alzheimer's respond well when they're put into environments that mirror certain earlier decades with which they were familiar when, like the 1930's, 1940's or 1950's. Create a VR app where people with Alzheimer's can be transported back to an environment that they are familiar with.
A chrome extension that finds the source of articles so you don't have to go searching when the author doesn't share it.
iMessage feature to search messages for keywords.
A chrome extension that replaces Donald Trumps face with emoji.
An app where you type in an artist name and it gives you a list of every song ever made/featured on in chronological order
A book club app. Each week your given a book to read and review. The review will be done in a group message chat.
An app where it lets you know all the sales around you based on your location.
FaceTime feature to let me leave a video message if the person doesn't answer the phone.
An app where you can buy and sell unused space in nearby wheelie bins.
iPhone should hire David Attenborough as the new voice of Siri.
An app where you can rate airplane food called snacks on a plane.
When you click a Google search result it should take you to the words you searched for.
An app that allows you to see when charity shop donations are needed. For example, Age Action Ireland in Camden Street needs donations.
When you buy a paper version of a book on Amazon (or the kindle version), the kindle version (or the book) can be bought at a reduced price.
An app where people sign up to show up at dirty Airbnb rooms and leave it cleaned up in exchange for staying free.
"Shits and Giggles" app. An app that downloads content throughout the day, so you can browse while on the toilet even if you don't have WIFI.
An Instagram like app but only for newly bought clothes where you can only publish if you also scan the barcode with your camera. Then people give points so that you choose the best outfit.
Google Maps should display how long the drive through is at McDonald's.
Automatically separate bookmarks in the browser by topics
An app where you input the weather you want, and it shows the nearest locations where the forecast matches your weather needs.
An option to make certain tweets private.
A smart belt that can charge your phone.
Develop jacket with airbags for protecting elderly people when falling.
A restaurant that use AR to transport its customers to other parts of the world and create a completely immersive experience.
WhatsApp feature to allow you to forward a whole conversation rather than individual messages.
An IOS app for prioritising notifications and showing them based on time and day.
A smart television that is smart enough to recognise that kids are watching too close and turns itself off
An app where I input foods that I like and it tells me where I should eat for lunch based on my location.
A camera app that gives you a subtle vibrate feel when the phone is perfectly level
Shazam should have a feature that lets you know you've already Shazamed a song so you don't repeat yourself.
AR glasses that shows peoples social handles floating above their head. Connect with people who seem interesting.
Social network for Gaeilgeoiri (Irish speakers).
Milk bottle cap that changes colour when the milk starts to go off.
A silent coffee machine.
An app that lets people who speak different languages communicate using images instead of words.
Youtube "play this video next" button on each of the related videos.