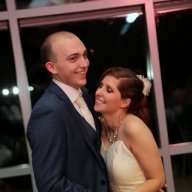 Bronze Contributor
Speedway Pass
Hey guys!
Don't post often, as I rarely take stock of "events", and I just get on with the process..
But it's a fairly large event, that's taking us from £150,000/week, which I've enjoyed for the last 6 months or so (quick, large growth from circa £40,000/week), to £700k/week.
The larger prospect is over double that, but at a minimum, so long as we don't **** up, this is guaranteed.
I was broke when I read
TMF
, living with £30/week money after paying bills, which went on food for me and my family.
This year looks like it'll be a big one, touch wood!
Best